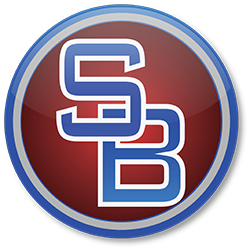 The Sports Attack/ Spano and Black Attack
Host: Joe Spano and Bob Black
Monday- Friday 9am-1pm ET
The Sports Attack is sports talk radio at its best! Host Joe Spano gives you the very best of the sports world.
Spano puts the fun back in sports radio. His guests include the elite in athletes, coaches and journalists. Of course the never forget about you the listener, as your calls are always welcome and really listened to. He cares about your opinion. also give you the insiders edge for all your fantasy sports teams.
So if you enjoy sports, "The Sports Attack" is for you. Fun, opinionated, and knowledgeable, "The Sports Attack" will be your sports talk home. No arrogant hosts, no boring guests.
Joe Spano is a veteran of the New York sports scene. A walking encyclopedia of sports knowledge and the proud owner of a unibrow, Joe has worked for the Long Island Ducks baseball team as a color analyst and reported on the Mepham High School scandal on the "Dave Weiss Morning Show" on WLIE. Joe graduated with honors from the Connecticut School of Broadcasting.
Bob Black has been talking sports for the last decade with passion and dedication to his listeners. Aside from co-hosting "The Attack" with his friend Joe Spano, Bob has been the co-host of "Stuff Magazine Sports Radio" as well as being the program director at WNSP, 105.5 fm. in Mobile, Alabama. While at WNSP, Bob hosted the highly successful "Sports Drive" show in afternoon drive, garnering top five ratings in a top 100 market.
There is a new passion in Bob's life, that of cancer advocate. As a recent survivor of Stage 4 cancer, Bob has become a spokesman and representative in the fight against this insidious disease. He brings the same passion to this battle as he does to "The Spano and Black Attack" each and every day.
With this character on the mic, "The Sports Attack" promises an hour of fun and informative sports broadcasting every Monday through Friday, 9am-10am ET.