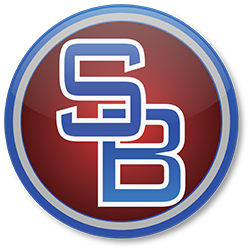 The Sports Attack w/ Bob Black
Host: Bob Black
Monday- Friday 4am-5am ET
The Sports Attack is sports talk radio at its best! Host Bob Black gives you the very best of the sports world.
So if you enjoy sports, "The Sports Attack" is for you. Fun, opinionated, and knowledgeable, "The Sports Attack" will be your sports talk home. No arrogant hosts, no boring guests.
Bob Black has been talking sports for the last decade with passion and dedication to his listeners. Aside from hosting "The Attack,"  Bob has been the co-host of "Stuff Magazine Sports Radio" as well as being the program director at WNSP, 105.5 fm. in Mobile, Alabama. While at WNSP, Bob hosted the highly successful "Sports Drive" show in afternoon drive, garnering top five ratings in a top 100 market.
There is a new passion in Bob's life, that of cancer advocate. As a recent survivor of Stage 4 cancer, Bob has become a spokesman and representative in the fight against this insidious disease. He brings the same passion to this battle as he does to "The Sports Attack" each and every day.
With this character on the mic, "The Sports Attack" promises an hour of fun and informative sports broadcasting every Monday through Friday, 4am-5am ET.