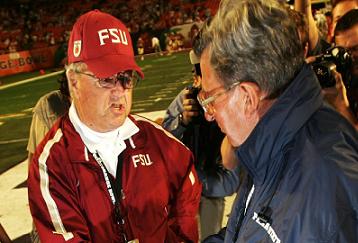 ON SPORTS BYLINE USA
AP- On Monday the NCAA vacated all Penn State victories from 1998-2011, which means Paterno will lose 111 wins. That means Former Florida State coach Bobby Bowden will now hold the top spot in the NCAA record book with 377 Division I Football Bowl Subdivision (FBS) wins.
Bowden talks life and career.  Click below to listen to the interview.