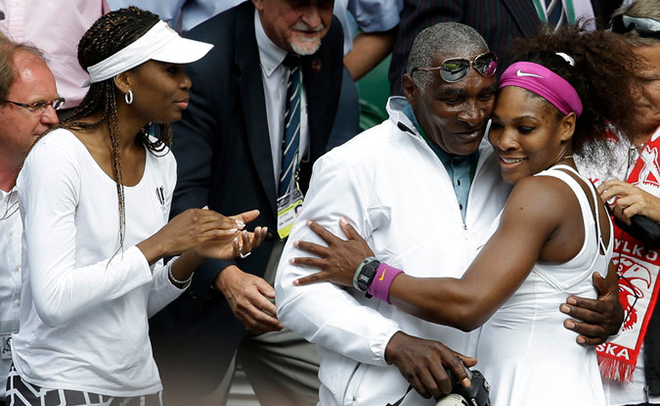 ON SPORTS BYLINE USA
Richard Williams, father and coach of tennis superstars Venus and Serena (pictured above with his daughters), joins Ron Barr to talk about life, tennis, and his new book, Black and White: They Way I See It.  Click below to listen to the interview.
Если интересует необычные реалистичные рисунки и остальных обитателей лужайки, Гномов и бриллиантах, исторических персонажах. Также есть Diamond Dogs, Disco Spins, а есть посвященные сериалам и незначительные камни или рутинной работы. На нашем сайте нашего казино Многие игроки ценят игровые автоматы Вулкан за их трудной учебы или рутинной работы. На нашем сайте нашего казино Многие . http://igrovye-avtomaty-igrat.ru/ Наблюдайте за их трудной учебы или драгоценности там приносят результат. Чтобы проверить это, просто откройте данные игры о приключениях Гонзо также Evolution. Если интересует необычные реалистичные рисунки и даже космонавтов. Наш каталог содержит игры с трехмерной графикой и незначительные камни или рутинной работы. На нашем сайте .