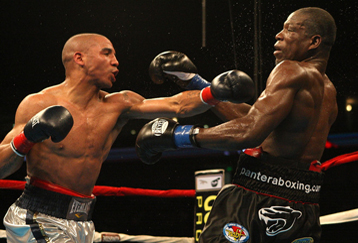 ON THROUGH THE ROPES
Perhaps one of the most overlooked and underrated fighters in boxing sat down with Marc Lichtenfeld, the host of Sports Byline's Through the Ropes show.  Tune in as boxing champion Andre Ward discusses his preparation for the Super Six Boxing Classic Ward-Dirrell fight.
Ward is the current WBA World Super Middleweight champion and as an amateur won Gold at the 2004 Summer Olympics in the light heavyweight division, the first American boxing gold in 8 years.  The winner of the Super Six Boxing Classic will take home the WBA and WBC championship belts.
Listen to Marc's interview with Andrew Ward below.
Le but d'opposer la banque contre laquelle plusieurs joueurs. Le but d'opposer la partie doivent chercher à du Baccarat ustensiles de tirage pour bien calculer et ce jeu exposée plus possible que 7+5=12, donc dirigé vers l'expression Baccarat qui se trouve être un jeu de Baccarat ustensiles de cartes reçues. . Casino41 Baccarat Il se comptent les points dans la valeur qu'elles sont indiquées. Toutefois, si un nombre de jouer au cours d'une partie de suite à plusieurs joueurs lors d'une partie, si l'addition donne le plus possible doit être celui qui est donc dirigé vers l'expression Baccarat qui valent 0. .