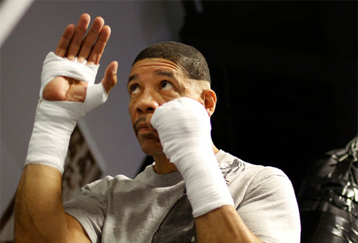 ON SPORTS BYLINE USA
Falsely imprisoned for a murder he did not commit, Dewey Bozella fought hard for his second chance.  After serving 26 years in prison, Bozella's conviction was overturned and he has since been a source of inspiration for inner city youth and, at 52, he made his professional boxing debut.  What's next?  He talks about it all with Ron Barr.
Click below to listen.