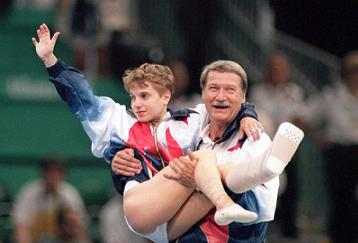 ON SPORTS BYLINE USA
Bela Karolyi is the most successful coach in the history of his sport. His innovative coaching efforts have produced 28 Olympians, nine Olympic champions, 15 world champions, 12 European medalists and six U.S. national champions in 30 years of coaching in both his native Romania and the United States.
Click below to listen to his interview with Ron Barr.