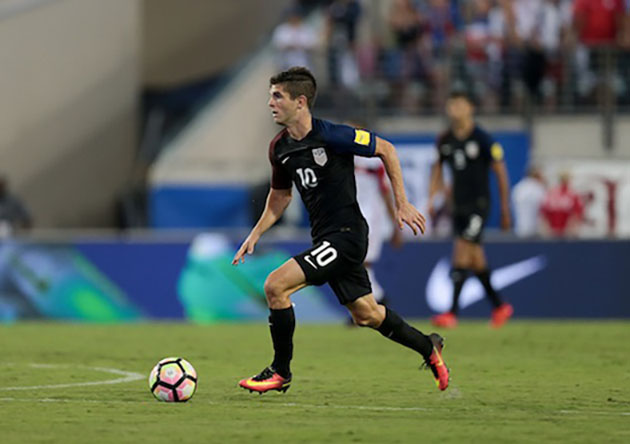 On Titillating Sports
United States Men's National Team and Borussia Dortmund midfielder/winger Christian Pulisic joins Rick Tittle to talk all things soccer. They discuss the USMNT's upcoming qualifiers and the road to Russia in 2018. They also chat about his growth as a teenager playing critical minutes in the Bundesliga, how he feels about being labeled the future of American Soccer, his biggest influences, and his new partnership with Panini, who will be producing exclusive cards of Christian.
Click below to listen!