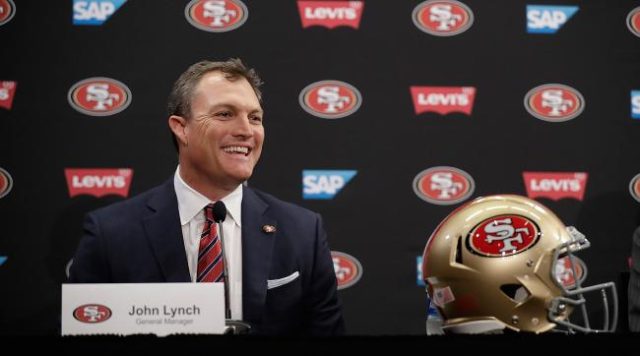 On Sports Byline USA
Former NFL Safety and new San Francisco 49ers General Manager John Lynch joins Ron Barr to talk about his new role with the 49ers, despite having never worked in a front office before. Lynch spent 15 seasons in the NFL with Tampa Bay and Denver and spent eight more in the broadcast booth. It's those 23+ years of experience in the NFL that he thinks gives him plenty of insight and a fresh approach to re-building a team that is coming off of a 2-14 season. He also talks about what drew him to the position as well as his outlook with new coach Kyle Shanahan.
Click Below to Listen!