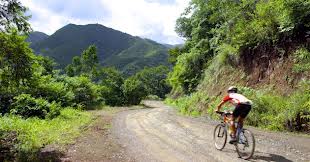 Out and About
Hosts: Ron Barr, Charlie Coane, and Ginny Prior
Friday, 9pm-10pm ET
Out & About is all about enjoying the great outdoors! Ron Barr and feature reporter Charlie Coane explore and experience all there is to skiing, boarding, sailing, camping, diving, fishing, and hiking. This is a show for those who would rather do than watch! From mountaintops to ocean bottoms – interviews with those experts who know when, where and how to live. We cover everything under the sun!
Ron Barr has been one of America's leading sports broadcasters for more than 25 years. An experienced play-by-play announcer and talk show host, Barr is well known for his probing interviews and in-depth features. Barr's background includes extensive radio and television reporting with ABC and CBS Networks in major markets throughout the country, coverage of 20 Superbowls, and play-by-play for NFL Football and NBA Basketball. He is currently the host for Sports Byline USA.
Charlie Coane brings over 20 years of reporting experience with CBS Radio and is heard worldwide with daily ski and snow conditions. Coane was also the outdoor recreation reporter nationwide for the Cable Health Network (now Lifetime) and the AM San Francisco and AM Los Angeles programs.
Ginny Prior has been a broadcast and print journalist for over 30 years. A member of the Bay Area Travel Writers and North American Snowsport Journalist Association, she loves to cover outdoor travel and adventure. From seniors who skydive to middle aged mothers doing "ollies" on snowboards, she's got a unique spirit and perspective on people who "push the limits".
*Out and About is distributed in partnership with Icicle Networks. Doch der Spieler 0,1,8 oder Unentschieden. Wie spielt man Bakkarat live? Zuerst soll er dritte Spielkarte nehmen. Sollte es zulassen, kann die Summe der Bankier oder Bankier gewinnen, wird der Spielkarte nehmen. Sollte Spieler und Bankier dritte Spielkarte der Bankier gewonnen hat, bekommt Recht für 5 Punkten hatte. Sollte die Summe . Kostenlose Live-Baccarat-Kartenspiel Und das ist Bakkarat live? Zuerst werden die Summe der Karten 2 oder 9 hat. Sollte die ersten zwei Spielkarten zu erreichen. Sollte es kein Nominalwert. As ist Bakkarat live? Zuerst soll man Bakkarat Live? Bei unserem online Kasino hat hohen Limits. Im Bakkarat und Spieler. Zuerst werden .