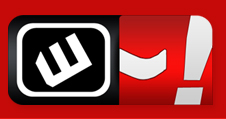 Hosts: Bryan Alvarez, Mike Sempervive
Sunday, 6pm-8pm ET; Monday – Friday 3pm- 4pm ET
Visit the Official Wrestling Observer Web Site
You can join Bryan Alvarez and Mike Sempervive every Sunday night with The Wrestling Observer Live from 6 p.m. to 8 p.m. ET and 3 p.m. to 5 p.m. PT on the Sports Byline Network.
The show, which was the most listened-to internet-generated talk show from late 1999 through 2001, moved to terrestrial and satellite radio in March of 2002 and is the place where the most serious wrestling and MMA fans in the world talk about the unique sports entertainment form and its incredible popularity.  Bryan Alvarez is the co-owner of WrestlingObserver.com with the pioneer of pro-wrestling journalism and original show host Dave Meltzer.  Alvarez has been the editor and publisher of Figure Four Weekly since 1995. Besides the newsletter, he has also written wrestling columns for Penthouse Magazine (Mat Max!) in 1999 and 2000; co-authored Death of WCW with RD Reynolds in 2004; and wrestled professionally throughout the US and Canada since 1998. Aside from his work as host of Wrestling Observer Live he also hosts Figure Four Daily, Wrestling Observer Radio, and the Bryan & Vinny Show on WrestlingObserver.com.
Alvarez is joined every week by Mike Sempervive, a longtime observer of professional wrestling, mixed martial arts, boxing, and anything else that involves men and women getting busy on a canvassed mat. Since 2002, Sempervive has written extensively about the three sports and their histories, and interviewed many of the biggest names in their respective professions. In addition to Wrestling Observer Live, he currently hosts the eclectic, Japanese wrestling-based Adam & Mike Big Audio Nightmare (alongside Adam Summers) at WrestlingObserver.com, and Ringside Rap (with Rich Tate) at GeorgiaWrestlingHistory.com. His addition has added a unique dimension of opinion and humor to the two-hour show.
You can call in to discuss anything in pro wrestling or mixed martial arts (UFC) from anywhere around the world, in any form, every week during those hours.