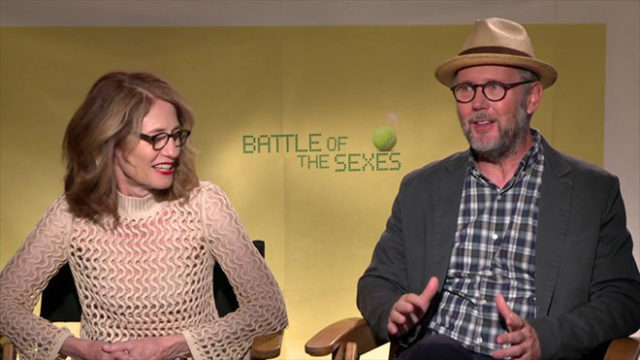 On Sports Byline USA
Married directing duo Valerie Faris and Jonathan Dayton (Little Miss Sushine) join Ron Barr to discuss their upcoming film "Battle of the Sexes" which stars Emma Stone as Billie Jean King and Steve Carell as Bobby Riggs. They discuss the challenges of creating a movie about tennis, particularly the difficulty in re-creating in-match action. They also talk about the events leading to the "Battle of the Sexes" and what it was like working with Billie Jean King herself. The movie comes out in theaters on Friday, September 29th.
Click Below to Listen!