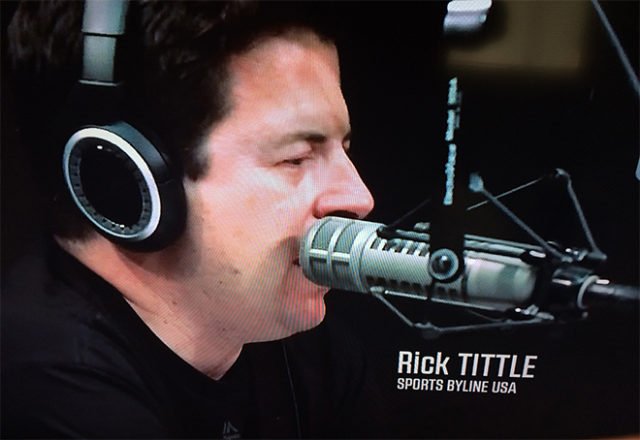 Titillating Sports with Rick Tittle
Host: Rick Tittle
Monday- Friday, 12pm-3pm ET
Rick Tittle has worked in live sports broadcasting in San Francisco for over twenty years.  After graduating from Saint Mary's College in 1988, where he played both football and lacrosse, Rick worked for ten years as a television technical director for SportsChannel and Fox Sports.  He made the switch to radio with Sports Byline USA in 1999, beginning as a producer and production director, before starting his Titillating Sports show in 2003.  Rick's humorous and thoughtful approach to sports talk lends itself to all sports, as Rick lets the callers drive the topics of the day.  He has interviewed sports stars such as Joe Montana and Oscar de la Hoya, and personalities such as William Shatner and Jon Bon Jovi.
As a third-generation native of the east bay, Rick is a lifelong fan of the Oakland Raiders and Oakland A's. He has personally watched them win world championships (yeah!) and fail to win world championships (ouch!)  Rick has also coached football at the high school level (at his alma mater, Salesian in Richmond, CA) and to the Bobbies of the Metropolitan Police Department in London, England.  Rick also writes a column for European Soccer Weekly, and worked in the media center at Stanford during the 1994 World Cup and attended games in Germany for the 2006 World Cup.  Rick is a staunch supporter and card-carrying member of Tottenham Hotspur Football Club.  But Rick's true loves are the Raiders and A's.  He considers the Oakland Coliseum hallowed ground and his second home.
Please join Rick every weekday at 9:00am Pacific, 12:00pm Eastern time for Titillating Sports.  Call toll-free at 1-800-878-PLAY (7529), or e-mail him at rick@sportsbyline.com .